Congregation Aish Kodesh
Message From Rav Weinberger and Rabbi Levin
Gut Vuch Dearest Members of Our Kehila,
As mentioned last night, the Shul will be closed until further notice. That means no Minyanim, no Shiurim and no Mikvah. It is with a very heavy heart that we make such a decision but unfortunately this is what we must do given the current reality.
Tefila b'Tzibor and Torah b'Rabim are of incredible importance but the sanctity of even one human life is of far greater importance. The thought of missing Minyan or missing a Kaddish is painful, but endangering one's life or the lives of others is even more painful.
We deeply care about each one of you and urge that you strongly consider working from home if that is an option, in addition to avoiding all crowds other than when necessary.
The thought of being in isolation is both lonely and worrisome, but the Gemara teaches us that Galus/Exile atones for sin. We should utilize this time to appreciate life, time and each breath that we take. This time provides us with an opportunity to reflect on our relationship with our spouse, our children, our family, our friends and the Ribono shel Olam and an opportunity to Michazeik ourselves in Limud Torah and Tefila.
Over the course of the day the Hanhala will discuss various ideas regarding continuing the Shiurim, learning and Tefila as well as providing our beloved Tzibor with inspiration and Chizuk in these trying times. We will keep you well informed as new information develops. We thank the doctors for all of their help, insight and expertise in this very uncertain time.
We hope and pray that everyone stays safe and healthy and we should only hear Besoros Tovos!
With incredible love and humility,
Moshe Weinberger
Yoni Levin
If you need our assistance at anytime please feel free to reach out so we can help in the best way possible.
Halachically Speaking - Women's Shiurim by Rabbi Levin
New Weekly Shiur by Rabbi Shalom Yona Weis
Chavivim Shadow Program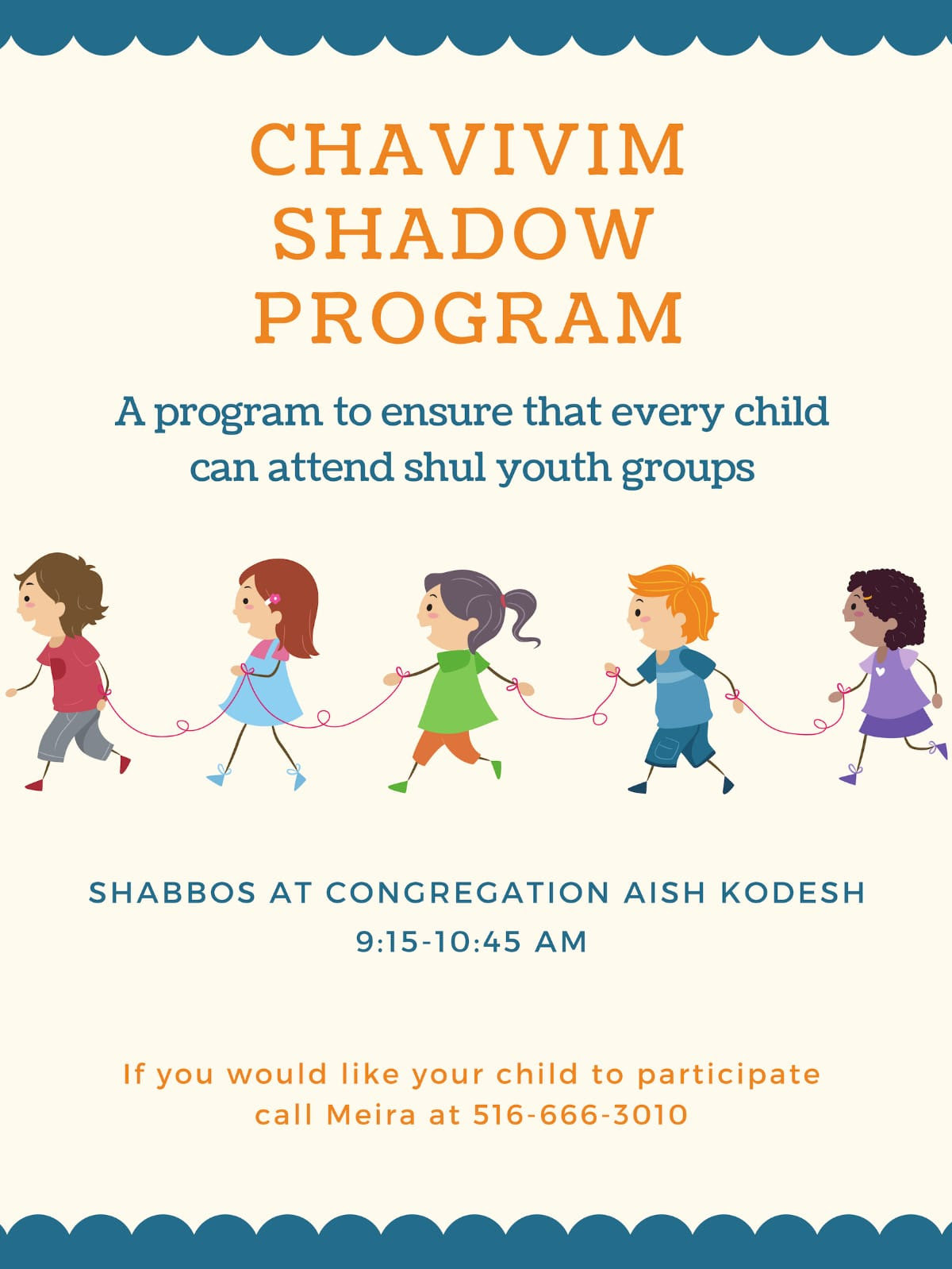 Sunday Morning Learning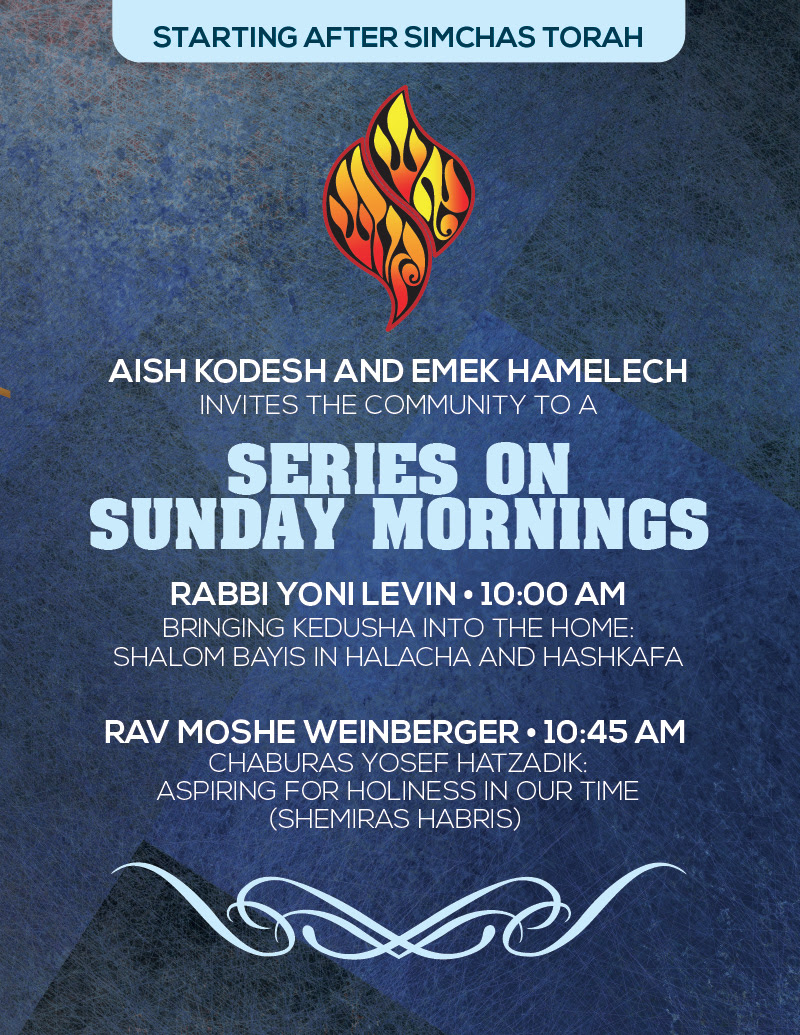 Tue, April 7 2020
13 Nisan 5780
Today's Calendar
Sifsei Chein - Hakdama l'Chassidus

: 5:50a
Gemerah Chaburah

: 6:00a
Shacharis

: 6:20a
Daf Yomi

: 7:00a
Shacharis

: 7:05a
Shacharis

: 7:40a
"The Great Cover Up"

: 11:00a
Mincha

: 1:45p
Mincha/Maariv

: 7:15p
Daf Yomi

: 8:00p
Rav Weinberger's Chalban Shiur

: 8:00p
---
Candle Lighting
Havdalah
Motzei Shabbos, Apr 11, 8:31p
Erev Pesach & Taanis Bechoros
View Calendar
Zmanim
Alos Hashachar
5:03a
Earliest Tallis
5:32a
Netz (Sunrise)
6:28a
Latest Shema
9:42a
Zman Tefillah
10:47a
Chatzos (Midday)
12:57p
Mincha Gedola
1:30p
Mincha Ketana
4:44p
Plag HaMincha
6:05p
Shkiah (Sunset)
7:27p
Tzais Hakochavim
8:08p
More >>
Tue, April 7 2020 13 Nisan 5780