Congregation Aish Kodesh
It's time for Mishloach Manos
PURIM is coming! It's time to signup to send mishloach manos through the shul.
Deadline is March 7, so signup NOW!
Click here to visit the signup page.
Happy Purim!
Maseches Megilla Siyum
Aish Kodesh has started a new excellent program where people come together and learn the whole Maseches Megillah before Purim! Kids included! You can learn the entire thing or just one blatt.
Signup to make a siyum on Maseches Megillah on Purim!
Emek Hamelech: Accepting Applications for Elul Zman
New Weekly Shiur by Rabbi Shalom Yona Weis
Chavivim Shadow Program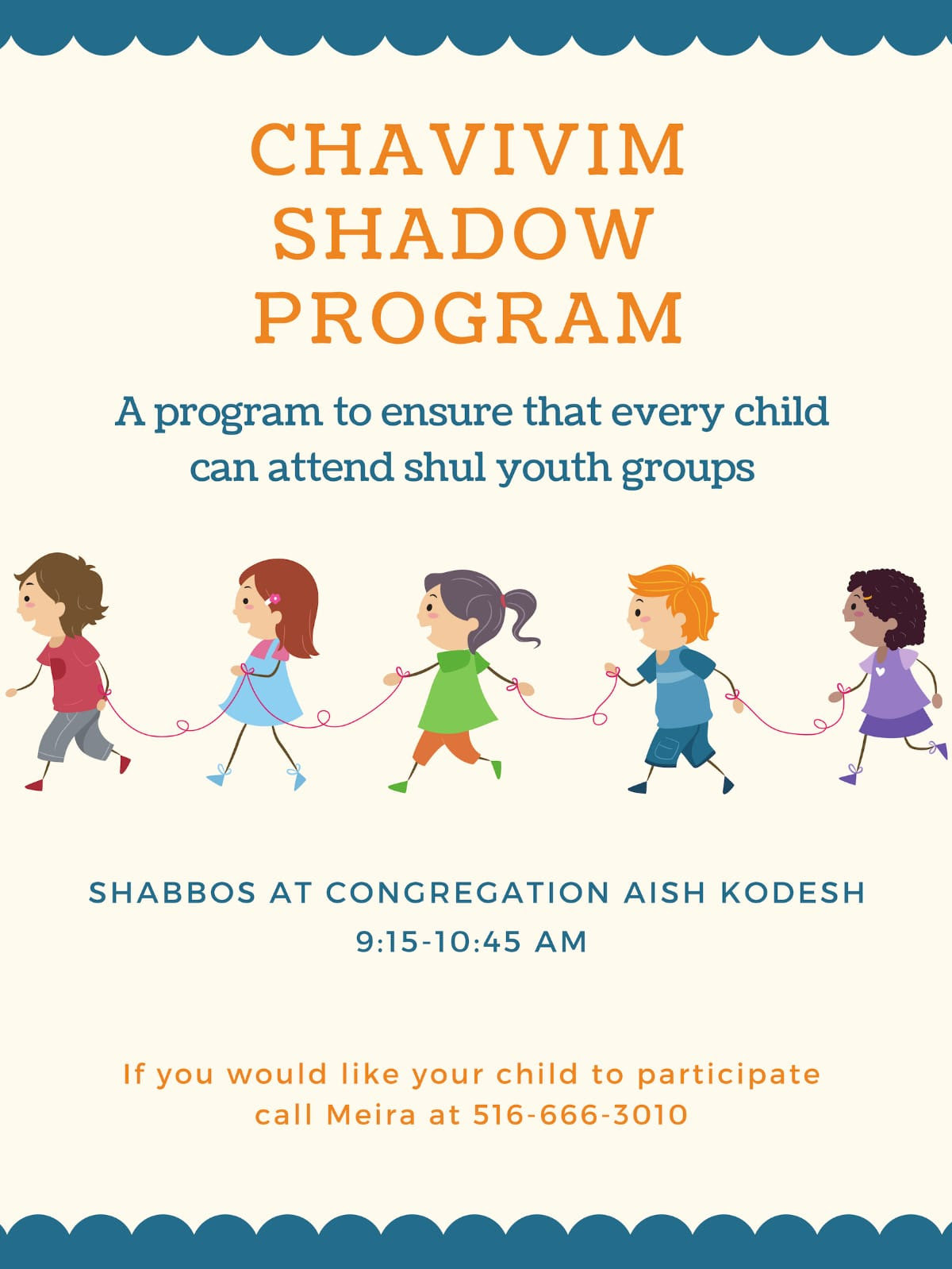 Sunday Morning Learning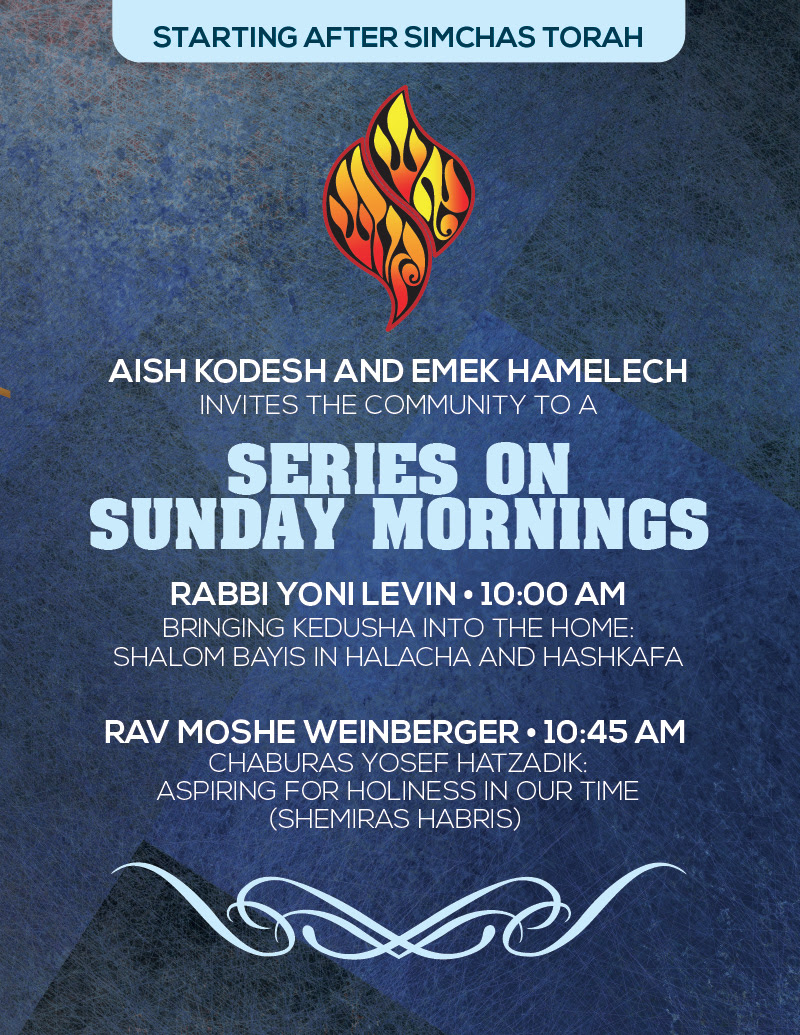 Emek HaMelech
Aish Kodesh Live
Watch the live stream of shiurim taking place at Aish Kodesh
Wed, February 20 2019
15 Adar I 5779
Today's Calendar
Shacharis

: 6:20a
Tanya

: 7:00a
Shacharis

: 7:05a
Shacharis

: 7:40a
Mincha/Maariv

: 5:20p
Daf Yomi

: 8:00p
Understanding the Siddur

: 8:10p
---
Parshas Ki Sisa
Candle Lighting
Havdalah
Motzei Shabbos, Feb 23, 6:40p
Shabbos Mevarchim & Parshas Shekalim
View Calendar
Zmanim
Alos Hashachar
5:21a
Earliest Tallis
5:48a
Netz (Sunrise)
6:42a
Latest Shema
9:25a
Zman Tefillah
10:20a
Chatzos (Midday)
12:09p
Mincha Gedola
12:36p
Mincha Ketana
3:20p
Plag HaMincha
4:28p
Shkiah (Sunset)
5:36p
Tzais Hakochavim
6:17p
More >>
Wed, February 20 2019 15 Adar I 5779