Congregation Aish Kodesh
Congregation Aish Kodesh
Sunday Morning Learning Program
Purim is Coming
Purim is almost here. Send your shalach manos through Aish Kodesh! Strengthen your friendships and help the shul at the same time. Click here for details.
Melaveh Malka 2015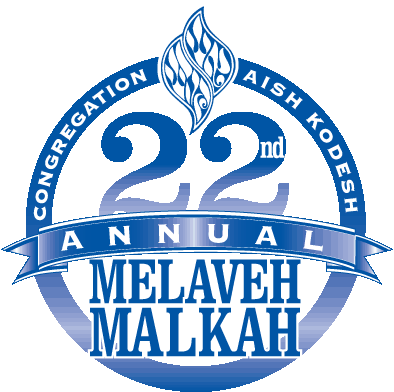 We are pleased to invite you to the 22nd annual Aish Kodesh Melaveh Malka. The dinner will take place on March 14, 2015. Please register here and show your support for the shul.
Shabbos Schedule
ט' אדר תשע"ה| שבת פרשת תצוה
- Mikvah Closes: 3:55 p.m.
-Tzais HaKochavim: 6:17 p.m.
Shabbos
- Hashkama Minyan: 7:15 a.m.
- Youth Groups: 9:15 a.m.
- Sof Zman Krias Shma: 9:25 a.m.
- Shem MiShmuel Shiur: 4:40 p.m.
- Shabbos Ends: 6:45 p.m.
- Hashkafa Shiur: 8:20 p.m.
Weekday Schedule
Week of 3/1/15
Shacharis
Sunday: 7:00/8:15/9:00 a.m.
Monday:6:10/6:55/7:30 a.m.
Tuesday & Friday: 6:20/7:05/7:40 a.m.
Wednesday (Taanis Esther): 6:00/6:40/7:20 a.m.
Thursday (Purim): 6:00/8:00 a.m.
Mincha
Sunday - Tuesday: 5:35 p.m.
Wednesday (Ta'anis Esther): 5:20 p.m.
Thursday (Purim): 3:00 p.m.
Sun, 1 March 2015 10 Adar 5775